J-Marine Cloud Receives Innovation Endorsement Certification from ClassNK
Products
Japan Radio Co., Ltd. (JRC) has received certification for its J-Marine Cloud, a maritime information service that enables safe, secure, and smart ship operation management, under the "Innovation Endorsement*1" certification service for innovative technologies offered by ClassNK for products and solutions.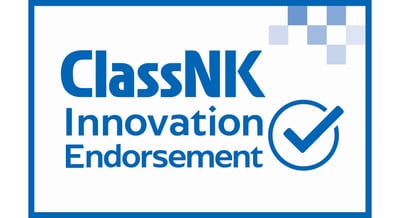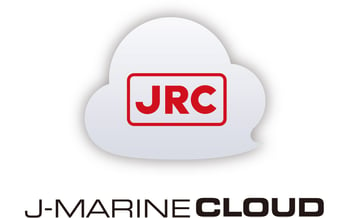 Overview
The third-party organization ClassNK certifies innovative functions and issues certificates for products and solutions for enabling the smooth deployment of these products and services in the market. J-Marine Cloud received this certification after a detailed verification and validation process.

J-Marine Cloud uses a common platform to collect various types of information, including meteorological and oceanographic information and AIS information. Various data such as voyage data, route plans, and navigational equipment status are also collected on a common platform via JRC's VDR*2, J-Marine NeCST, and other shipboard equipment. These data can be combined to provide advanced vessel management and operational support solutions for onshore fleet managers. J-Marine Cloud also provides a variety of services to vessels, such as meteorological and oceanographic information services and optimal route support services, to boost on-board decision-making capabilities of vessels. These features contribute to improving and resolving various navigation-related issues, such as energy-saving navigation, environmentally friendly measures, and anti-piracy measures.

JRC will continue to provide effective solutions for realizing the practical application of automated vessels by 2025.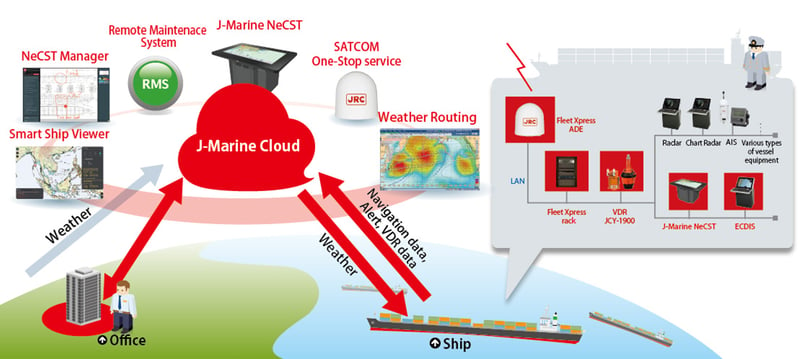 System configuration
---
*1 Innovation Endorsement :
This is a third-party certification service by ClassNK for supporting innovative initiatives. The objective is to promote the spread and development of many innovative technologies that share and utilize data from ships in order to further improve environmental protection and safety at sea, and to support sustainable development as outlined in the SDGs.
*2 VDR : Voyage Data Recorder
Related news
News(17 May 2017)
New Navigation Support Tool Allows Handwritten Inputs and Overlapping Weather Information on Electronic Charts
News(20 May 2019)
JRC provides a ship-land coordination solution that supports status checking of the managed ships
News(16 July 2019)
Information Sharing with Target Ships Realized on Smart Devices
For further information: please contact
Japan Radio Co.,Ltd.
Corporate Planning Department
Mail:pr@jrc.co.jp
Japan Radio Co.,Ltd.
Marine Business Department
TEL : +81-3-5534-1225